Notifilter is my senior project for my computer science undergrad. The app allows users to create filters that are activated by tagging calendar events with the filter's name. I'm currently working on this, hoping to finish it by graduation in May.
Notifications can be very distracting, and Android's built-in Do-Not-Disturb system requires a completely separate scheduling workflow from the built-in calendar. This makes it extremely tedious to set up DnD schedules to match calendar events and means updating one won't update the other.
Pulling the scheduling process into the calendar app would simultaneously make the user's workflow much easier and reduce the coding I would need to do. I needed a system to tag calendar events with notification filters, triggering the filter when the event starts. I decided to go with a #[filter name] system to be easily understood by the user.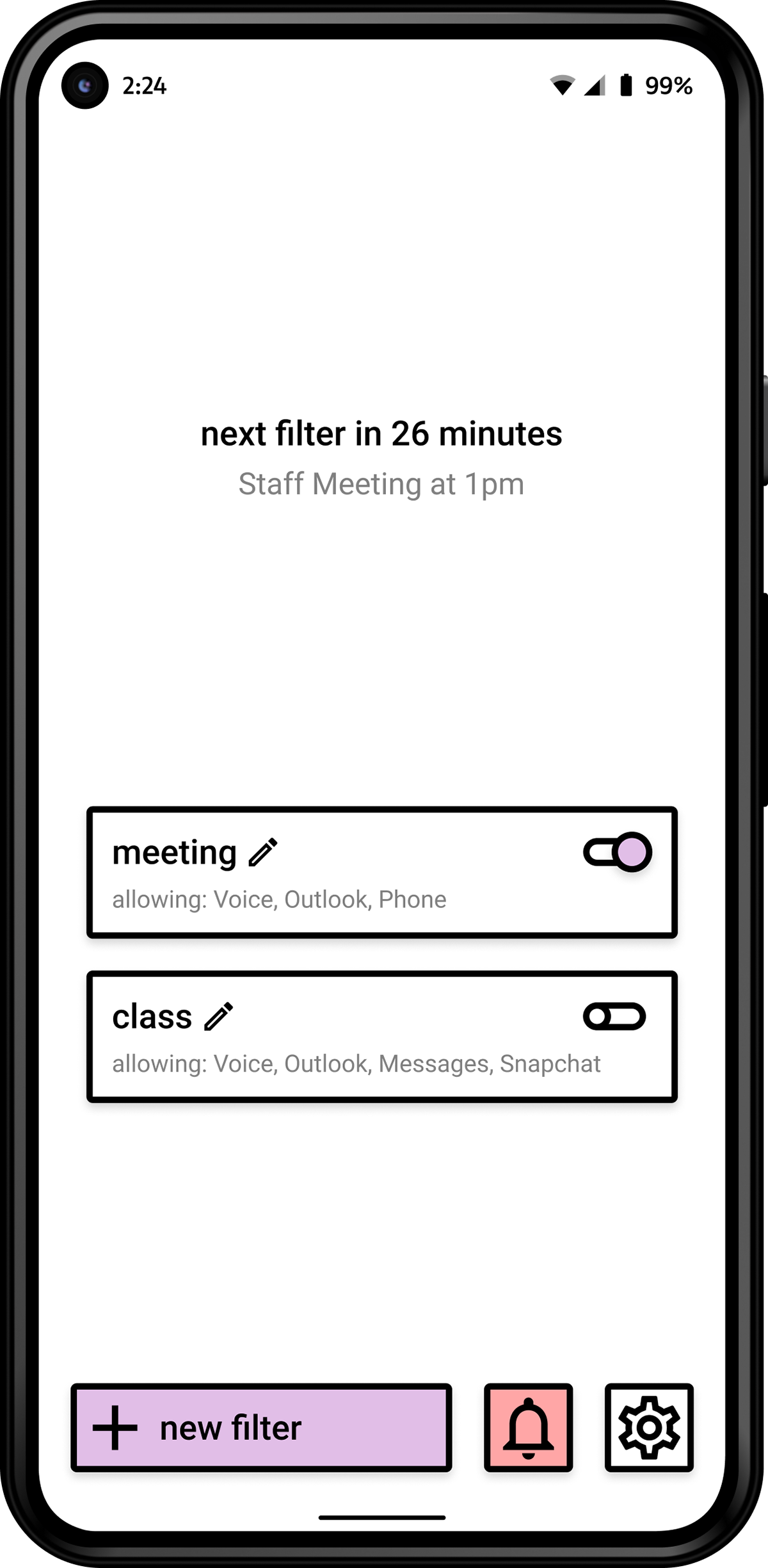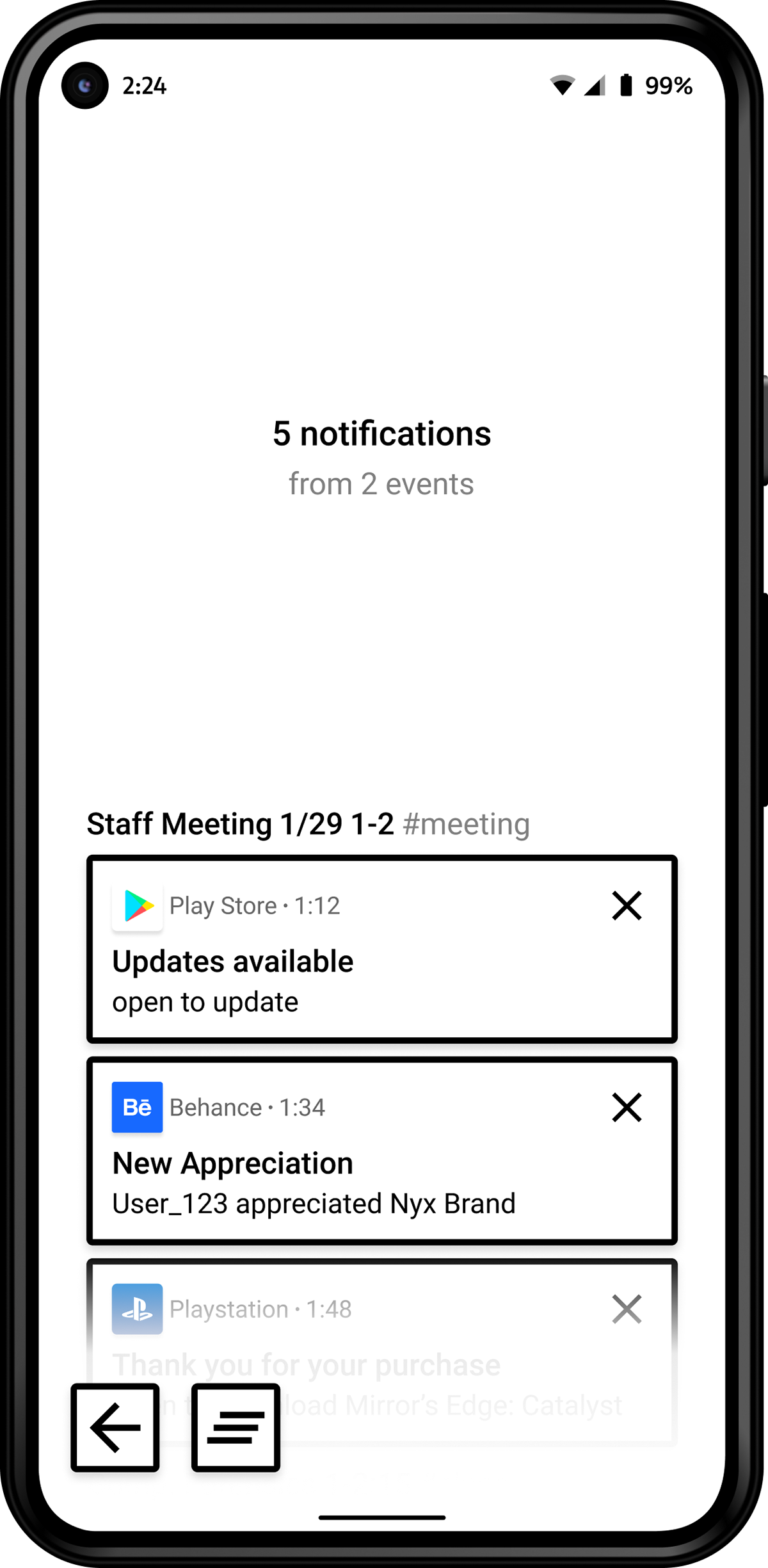 This was my initial vision for the app, I really wanted it to have a unique style to it and focus on one-handed use. Sadly, time is limited (one semester, with all my other classes, my job, and an internship) so I had to pare it down quite a bit. I'm building this app in Flutter, and this design would have required a ton of custom components I don't have time to build right now.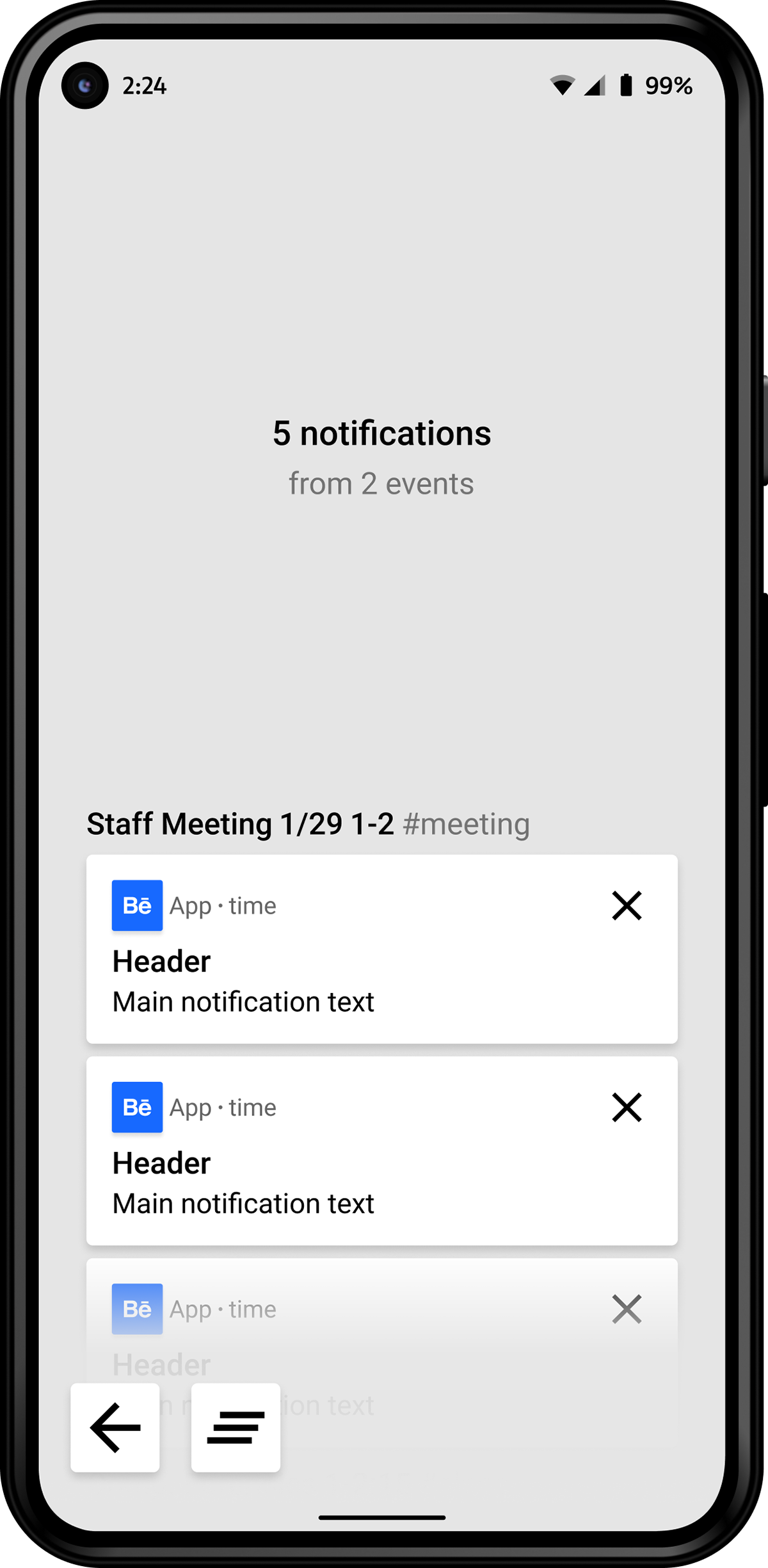 This was an initial plan-b design. I merged some of the unique UI elements with Material Design standards. This design would still require a lot of custom widgets I don't have time for, so it needed to be revisited.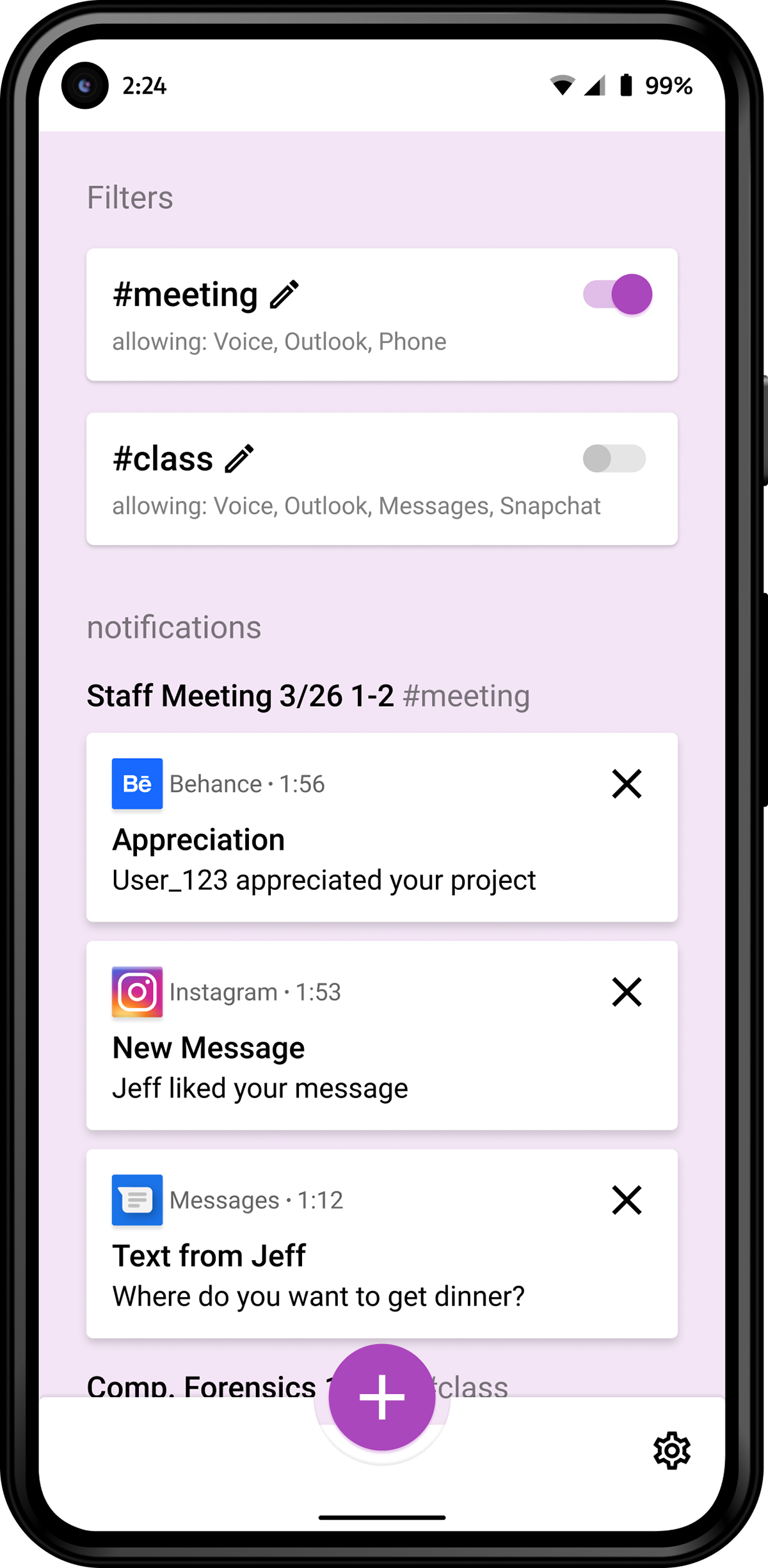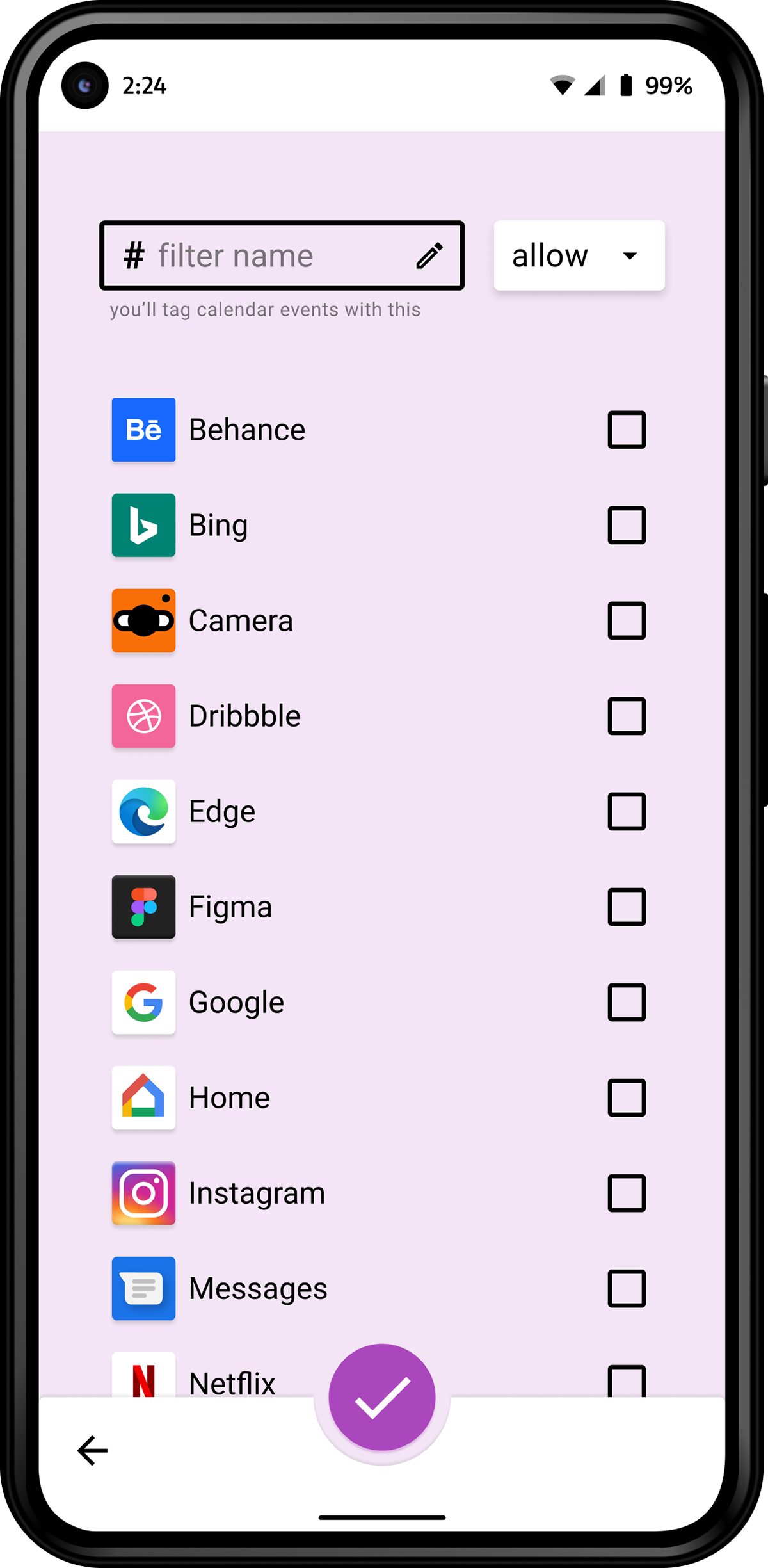 This is the final design! I moved the notifications to the main screen, reducing the number of screens I'd have to code. I also switched over to the default Material widgets Flutter offers.